Win British Airways flights for two plus a
This Works award-winning goodie bag worth £250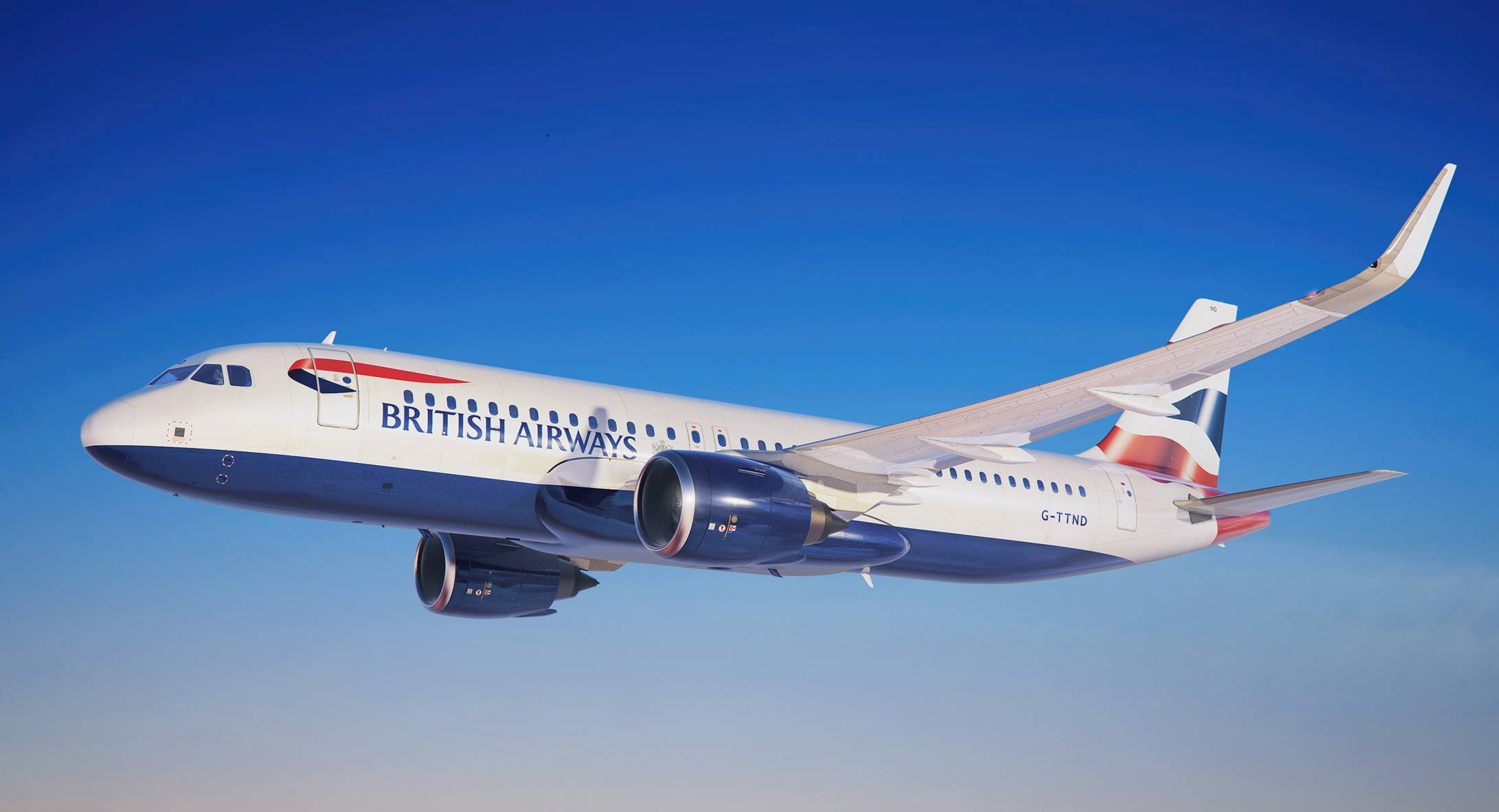 This Works are on a mission to make your summer the best yet. The skincare and wellness brand is all about creating products that help you look and feel your best both inside and out, wherever you are in the world. What better way to boost your mood than by winning a pair of British Airways Euro Traveller (economy) return flights, worth up to £600 and a goodie bag full of calming, natural products worth £250? Whether you are a nervous flyer, love to catch some shut-eye or use the flight time for self-care, this bundle features wellbeing solutions to make your journey even more enjoyable.
Perhaps best known for the multi-award-winning deep sleep pillow spray, This Works develop clean, targeted skincare and wellness solutions that work in harmony with your body clock, 24hrs a day. Rooted in science and proven to work, the powerful essential oil Superblends and functional fragrances have been tried and tested via fMRI brain imaging and user panels, to bring products that aid great skin, boost your mood and improve sleep quality.
This prize bundle features This Works' bestsellers and the perfect travel companions including stress check breath in roll-on with Eucalyptus, Frankincense and Lavender Oil, formulated to help you find those moments of calm and alleviate worries. If you're removing make-up on the go, look no further than in transit no traces cleansing pads with Rosewater, Sweet Almond Oil and Water Mint. The gentle but hardworking formula removes all traces of make-up and leaves skin feeling luminous and refreshed, no water needed. Planning to catch up on beauty sleep and avoid jet lag? Deep sleep pillow spray with a potent blend of Camomile, Lavender and Vetivert will help you unwind, relax and sleep through aeroplane disturbances.
Want a chance to try our exclusive bundle and fly to your must-visit destination this summer? Enter the prize draw below between 16th August and 14th September. The winner must be 18 or over and own a valid UK passport. Good luck!
TERMS AND CONDITIONS
NO PURCHASE NECESSARY. Purchase will not increase your chances of receiving a gift.

The following promotion is intended for participants in the United Kingdom only and shall be construed and evaluated according to the laws of England and Wales. Do not proceed in this promotion if you are not a legal resident of the United Kingdom.

1. THE PROMOTER
The promoter is: This Works Products Ltd, 53 St Georges Road, Wimbledon, SW19 4EA
This is a This Works promotion, any queries need to be sent to This Works customer service at info@thisworks.com

2. THE GIVEAWAY
2.1 The title of the giveaway is This Works prize draw.
2.2 One winner will be selected at random and contacted via email. The winner will get a pair of British Airways Euro Traveller (economy) return flights, worth up to £600 and a goodie bag of This Works best sellers worth £250.

3. HOW TO ENTER
3.1 The Giveaway will run from 9.00AM on 16th August - 14th September 2022 11.45pm GMT
3.2 All Giveaway entries must be received by the Promoter by no later than 11.45pm GMT on the Closing Date. All Giveaway entries received after the Closing Date are automatically disqualified. The lucky winner will be picked at random and contacted via email. You will receive a pair of British Airways Euro Traveller (economy) return flights, worth up to £600 and be sent a This Works goodie bag worth £250. 
3.3 To enter the Giveaway you must:
Enter the Giveaway online at ThisWorks.com and enter First Name and Email address in the online entry form by the Closing Date.
3.4 No purchase necessary and there is no charge to register for use of the website.
3.5 The Promoter will not accept-
(a) responsibility for Giveaway entries that are misdirected, lost or delayed in transit, regardless of cause, including, for example, as a result of any equipment failure, technical malfunction, systems, satellite, network, server, computer hardware or software failure of any kind;
(b) proof of transmission as proof of receipt of entry to the Giveaway.
3.6 By submitting a Giveaway entry, you are agreeing to be bound by these terms and conditions.

4. ELIGIBILITY
4.1 The Giveaway is only open to all residents in the UK aged 18 years or over, except:
(a) employees of the Promoter or its holding or subsidiary companies;
(b) employees of agents or suppliers of the Promoter or its holding or subsidiary companies, who are professionally connected with the Giveaway or its administration; or
(c) members of the immediate families or households of (a) and (b) above.
4.2 In entering the Giveaway, you confirm that you are eligible to do so and eligible to claim the Gift. The Promoter may require you to provide proof that you are eligible to enter the Giveaway.
4.3 The Promoter will not accept Giveaway entries that are:
(a) automatically generated by computer;
(b) completed by third parties or in bulk;
(c) illegible, have been altered, reconstructed, forged or tampered with; or
(d) incomplete.
4.4 There is a limit of one entry to the Giveaway per person. Entries on behalf of another person will not be accepted and joint submissions are not allowed.
4.5 The Promoter reserves all rights to disqualify you if your conduct is contrary to the spirit or intention of the Giveaway.

5. THE GIFT
5.1 2 The main prize gift is 2 free British Airways flights (to the value of £600 in total) and a This Works Goodie Bag worth £250 (the "GIFT")
5.2 Gifts are subject to availability.
5.3. Flight terms and conidtions apply.

6. CLAIMING THE GIFT
6.1 [Successful entrants will be notified by email within [28] days of the Closing Date.] Please allow 4 weeks after the Closing Date for delivery of the Gift.
6.2 The Gift is not transferable and may not be claimed by a third party on your behalf.

7. LIMITATION OF LIABILITY
Insofar as is permitted by law, the Promoter, its agents or distributors will not in any circumstances be responsible or liable to compensate the eligible entries or accept any liability for any loss, damage, liability or injury occurring as a result of the Giveaway or taking up the Gift except where it is caused by the negligence of the Promoter, its agents or distributors or that of their employees. Your statutory rights are not affected.

8. OWNERSHIP OF GIVEAWAY ENTRIES AND INTELLECTUAL PROPERTY RIGHTS
8.1 All Giveaway entries and any accompanying material submitted to the Promoter will become the property of the Promoter on receipt and will not be returned.
8.2 By submitting your Giveaway entry and any accompanying material, you agree to:
(a) assign to the Promoter all your intellectual property rights with full title guarantee; and
(b) waive all moral rights,
in and to your Giveaway entry and otherwise arising in connection with your entry to which you may now or at any time in the future be entitled under the Copyright, Designs and Patents Act 1988 as amended from time to time and under all similar legislation from time to time in force anywhere in the world.

9. DATA PROTECTION AND PUBLICITY
The Promoter will only process your personal information as set out in the privacy policy [https://www.thisworks.com/pages/privacy-policy].

10. GENERAL
11.1 If there is any reason to believe that there has been a breach of these terms and conditions, the Promoter may, at its sole discretion, reserve the right to exclude you from participating in the Giveaway.
11.2 The Promoter reserves the right to hold void, suspend, cancel, or amend the Giveaway where it becomes necessary to do so.
11.3 These terms and conditions shall be governed by English law, and the parties submit to the exclusive jurisdiction of the courts of England and Wales.
[1] This may not be relevant depending on whether any materials such as photographs are submitted